We've been notified that several exhibitors have been receiving calls and/or emails from companies claiming to be an agent of, or associated with, NACA and offering discounted room rates.  NACA has no relationship with any third party company to assist with booking hotel rooms and do not provide personal contact details such as emails or phone number of our attendees to anyone. To book your room for the NACA Convention, you can do so directly through our official booking link. 
The NACA Convention is the premier annual gathering of independent catastrophe adjusters, insurance adjusting firms, and suppliers for the industry. Recruiters and industry suppliers will have the ability to meet one-on-one for interviews with adjusters throughout the convention. 
The 2024 NACA Convention will be held January 21-25, 2024, at the Grand Sierra Resort in Reno, Nevada. Don't miss the chance for your organization to meet with over 300 adjusters and participate in multiple networking opportunities!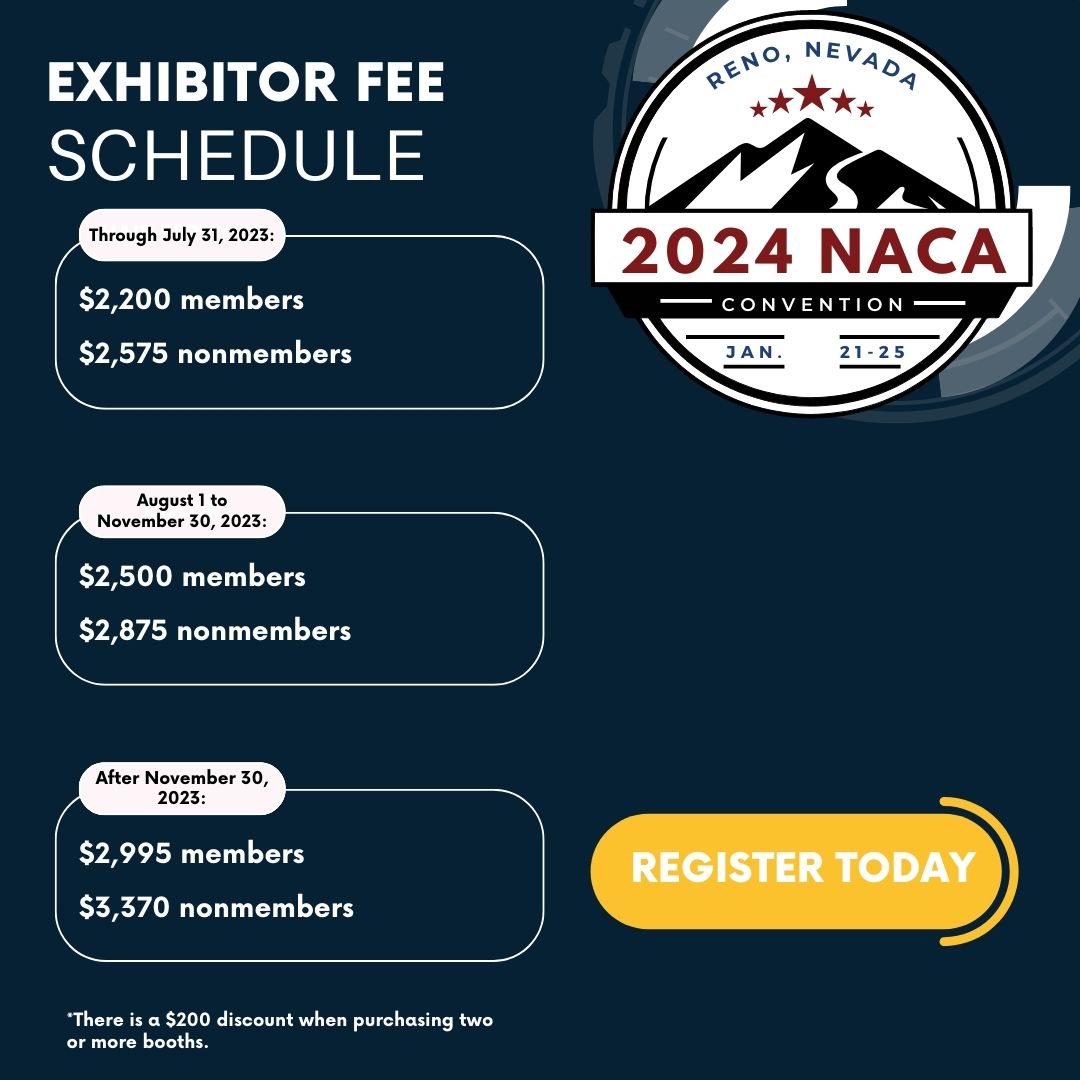 Booths are assigned on a first-paid, first-served basis. Review the floor plan below to see available booths.    
New this year! Exhibitors will be able to purchase licenses to use Cvent's LeadCapture to scan leads directly from their phones.  More information coming soon!
Please note that NACA does not sell its attendee list. Exhibitors may receive unsolicited emails from individuals/companies claiming to have the attendee list.  They are not affiliated with NACA in any way.