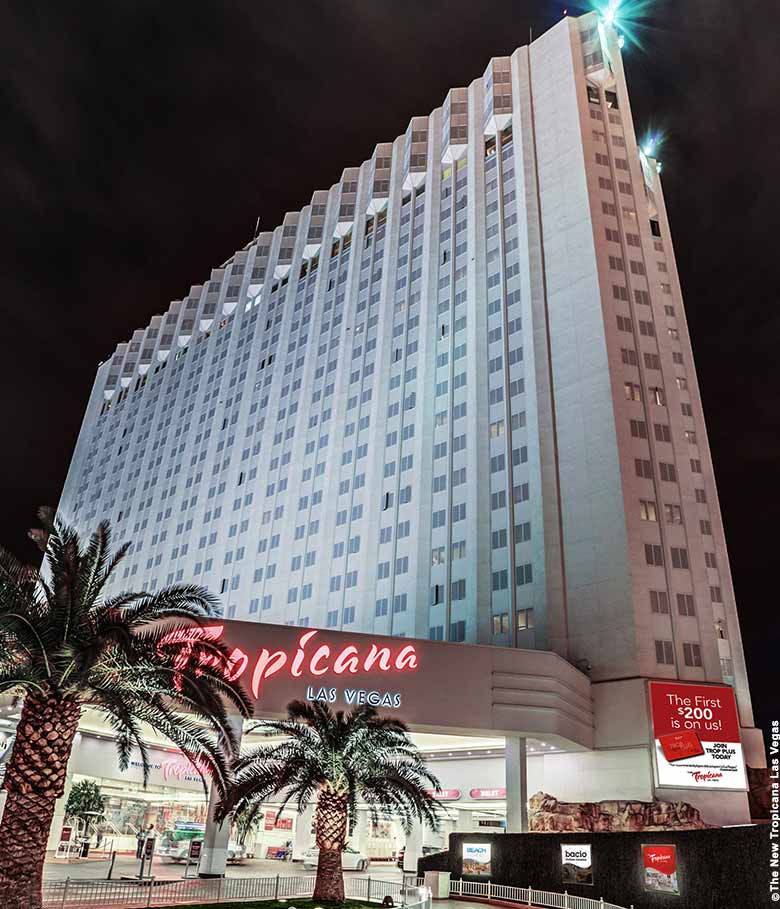 Online registration opening September 1, 2019!
WATCH FOR EARLY BIRD REGISTRATION SPECIALS COMING SOON!!
BE ALERT FOR SCAMS!!
NACA does not use any third party vendors for room reservations!
The link below goes directly to the TROPICANA Group Reservations team
who are prepared to make your reservations at the NACA ROOM BLOCK group rates.
Only the Tropicana-LV has been contracted by NACA for this event. If you are contacted by any company claiming to be the "official" housing service for NACA offering rooms at another hotel or at a different rate, be aware this IS a scam. NACA does NOT utilize any housing services. Please contact the TROPICANA-LV directly and book your rooms under the NACA room block. Make hotel reservations using this web link: 
NACA has a history of selling out our block before Thanksgiving.
Make reservations EARLY for the best rates and rooms. 
Reservation Cut Off Date for room block reservation is December 10, 2019
CONVENTION DETAILS

THANK YOU! for such a wonderful convention in 2019. We had over 600 people registered to attend and YOU made it a success. We hope to see YOU in 2020 and have new opportunities ahead for everyone! 
2020 pricing for the EXPO and Career Fair will increase again beginning OCTOBER 1, 2019. Special member discount pricing is available to NACA Business Associate members. Booth numbers are processed and assigned in PAID order.  Floor plans and booth selections are now available. Any unpaid reservations for booth space will be released and made available for sale at the current price beginning October 1, 2019.
We had overwhelming success with the show special and already have many  booths SOLD for the 2020 EXPO and Career Fair and increased the show!!! Multiple IA firms are preparing 
 to meet YOU at the Career Fair for face to face interviews. 
We have room for a 100 booths. Reserve your Booth today!
Tropicana room block is now open! Click
HERE
to reserve your rooms TODAY
   

Monday, January 13, 2020. 

High Roller Wheel

OPTIONAL EVENT-ADDITIONAL TICKET PURCHASE REQUIRED $50.00

Dinner will be at Carlos N' Charlies-self pay

https://carlosncharlies-lv.com/menu/

Carlos'n Charlie's is a family-friendly 100% Mexican restaurant where the genuine personality and subtle humor of Grupo Anderson's founder, Carlos Anderson, is apparent in every detail. In a laid-back, casual setting, guests are free to do as they please, dancing on chairs, singing and more, as they are entertained by their surroundings. The servers work as a team, paying close attention to every detail and entertaining each guest individually to ensure that everyone leaves with an unforgettable memory of the restaurant.

 

 

Shining bright on the Las Vegas Strip, the 550-foot-tall High Roller is the world's largest observation wheel. Enjoy views of the Las Vegas strip from our private pod during a 30 minute ride. 

NETWORKING EVENT

OPTIONAL EVENT. ADDITIONAL TICKET PURCHASE REQUIRED $125.00

 

 

Experience real head-to-head go kart racing at Pole Position Raceway. If you think this is kids' play... well, think again! Our high-performance European indoor go karts are capable of speeds approaching 45 mph, and that seems extremely fast when you are sitting just inches off of the ground trying to navigate a road course up to 1/4-mile in length! From a competition standpoint, our electric go karts are world class. We also have kids' go karts, and you only need to be 48" tall to race. Best of all, the action takes place inside our comfortable state-of-the-art climate-controlled facilities, and there are no smelly fumes! The end result is North America's best motorsports entertainment venue, and nowhere else can you find the adrenaline rush created by this type of side-by-side race action. It is so good that it's been called the ultimate indoor entertainment, and all of our tracks are open seven days a week.

 

Dinner will be catered by Sin City BBQ from 6-9 pm. Beverages will include beer, wine and soft drinks. 

 

Transportation will be provided to and from the Tropicana.  Limited availability.